Referrals
If your GP thinks it necessary, you will be referred to a consultant. Your doctor will discuss with you what choices of hospital are available, and you may be able to arrange an appointment at your convenience through Choose and Book.
When your doctor has decided to refer you for further care at a hospital (secondary care services) or community based service, this information is to explain the process and to help you achieve the best outcomes for you from this process.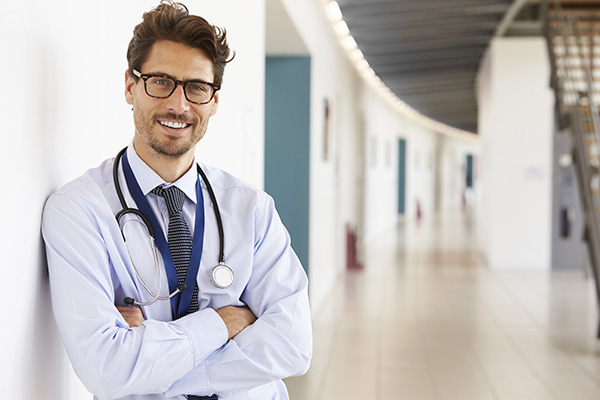 Why am I being referred?
You may be being referred for an opinion on your condition from a consultant or his/her team, to help diagnose your condition or to help decide on the best management of your health problems which may include a surgical procedure.
You may be being referred for an investigation (e.g. an x-ray or CT scan) or a test which cannot be done in primary care (e.g. gastroscopy).
You may also be referred to the many community based services some of which may be within the practice (e.g. community ultrasound or same day access physiotherapy) or within other community centres.
What should I discuss with the doctor about my referral?
Your doctor should have discussed with you or your Carer about why the referral is necessary and what the expected outcomes are. You will have a choice of where you are referred. Please make the doctor aware of this and any other specific needs e.g. carer, social issues, disability etc. It is important that the details we have about your address are accurate and any telephone numbers are correct. Also let us know if you are a military veteran.
I have to be referred, what happens next?
Most referrals are made electronically through the Choose & Book system (see below). 
It can take up to 5 days for the referral letter to be prepared and sent by the doctor. Where a referral is immediate or urgent, then these are done and sent on the same day.  
If an appointment is not received within 10 working days it is the patient's responsibility to inform the Surgery Secretary who will take appropriate action.
It is standard protocol for all referrals to be triaged by a Consultant/Clinician who will decide upon the urgency of the referral.  The patient's appointment  will only be brought forward when deemed clinically appropriate.
 What information about me is shared with the hospital?
The referral letter will include a summary of your illness to date and why the referral has been made and probably the expected outcomes. The referral letter will include your name, address, date of birth, NHS number, telephone number, past medical history, current medications, allergies or sensitivities and details of investigations or tests that have been taken and the results.
Sometimes in an emergency situation the doctor will have contacted the duty bed manager to arrange your assessment in the hospital. We would then provide a handwritten letter to go with you or a printout of the current record; this is to ensure the receiving Clinician has all the relevant information to provide your continuing care at hospital. If you have agreed, doctors treating you at the hospital or community service can with your consent view your full medical records on the shared computer system.
 What if the outcome is not what I expected?
If at any stage you feel the outcomes or experience of the hospital or community service is not what you expected, then you should let us know or discuss again with the doctor who referred you. This important as we would want to make sure that you are receiving the best care at all times and we may need to help you achieve this.
I have been referred for a test, when can I expect the result?
If you have had bloods taken for a routine blood test the results of these tests will be back in approximately 10 days. If your doctor has requested these tests are urgent then the results would be available within a couple of days. If you have been referred for an ultrasound scan then you should expect the results back at the practice approximately 10 days after your scan. When you attend for all other tests you will be told how long you should expect to wait for the results.
What is ERS?
ERS is a secure, electronic service, provided by the NHS, which allows you to choose a hospital or clinic and book an appointment at a date and time that is convenient for you.
How does ERS work?
When you and the GP (or other healthcare staff) who is looking after you agree that you need a hospital or clinic appointment, ERS displays on the computer which hospitals or clinics are suitable (based on your medical problem). You can then choose an appointment, from the options available, at a place, date and time that suits you best. 
If you know when and where you would like to be seen, you may be able to book your appointment straight away. In this case, the GP or healthcare staff will give you information about your appointment.
If you want more time to consider your options, your GP or healthcare staff will give you an appointment request letter, which tells you how to book your appointment later. It lists your booking reference number, your NHS number and one or more hospitals or clinics. It also tells you how to book your appointment by phone, using The Appointments Line (0345 60 88888), and on the internet (https://www.ebs.ncrs.nhs.uk). You will also be given a password with your appointment request letter. You will need this password to book your appointment or if you have to change your appointment later.
If you want to cancel or change your appointment, you can either:
Call The Appointments Line on 0345 60 88888 (between 7am and 10pm, seven days a week);
visit the website at https://www.ebs.ncrs.nhs.uk. You will need to enter your booking reference number, the year you were born and your password.
You can book, cancel or change most appointments in this way, but in some cases you may need to phone the hospital you have chosen. Instructions on how to do this are in your appointment request letter.
If someone else is booking or changing your appointment on your behalf, they will need to follow the same process.
Changing your password
If you want to change your password (for example, to something that is easier to remember), you should do one of the following:
Call the Appointments Line on 0345 60 88888.
Visit the ERS website at https://www.ebs.ncrs.nhs.uk/login.
You will need to enter your booking reference number, the year you were born and your existing password. The 'change password' option is at the top right-hand side of the page. Ask a member of your GP practice team to change it for you.
We use cookies to help provide you with the best possible online experience.
By using this site, you agree that we may store and access cookies on your device. Cookie policy. Cookie settings.
Functional Cookies
Functional Cookies are enabled by default at all times so that we can save your preferences for cookie settings and ensure site works and delivers best experience.
3rd Party Cookies
This website uses Google Analytics to collect anonymous information such as the number of visitors to the site, and the most popular pages.
Keeping this cookie enabled helps us to improve our website.